Air Heaters Shrink Machine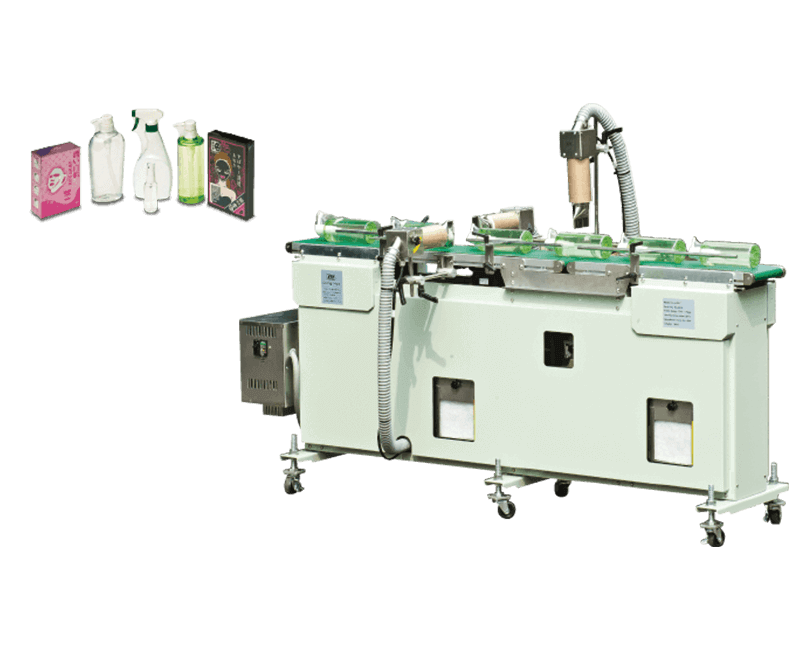 Mechanical description
Suitable for biotech beauty factories, such as masks, lotions, high-priced skin care products that cannot be heated.
After packaging, the product will not be heated by the package, causing damage or deterioration or evaporation of the contents.
It can be partially shrink-wrapped for spray bottles or irregular products, and shrinkage is not easy to break.
Use a hot blow to shrink the package in four directions for optimum shrinkage.
Fast shrinkage to avoid quality changes caused by temperature rise of the container and contents.
The content liquid at lower temperatures does not affect shrinkage.
It can be operated after one minute of startup, and it runs fast, saving time and electricity.
Suitable for bagging and shrinking film of PVC, POF, PET, OPS, etc.
Made in Taiwan. Taiwan patent M452141, Chinese patent ZL201320025963.8.
| | | | | | | |
| --- | --- | --- | --- | --- | --- | --- |
| Model | Voltage | Power Output | Conveyor | kg | Blowers | Heaters |
| CH-4WAY | 220/240V單相50/60Hz | 10kw | L1600xW150xH720~780 | 105kg | TYPE CX1/4A-0.18kw-1PHASEX2 | Four groups are adjustable (1.25kw/50~250°C) Changeable mouthpiece 75~120mm |