Automatic air washing bottles machine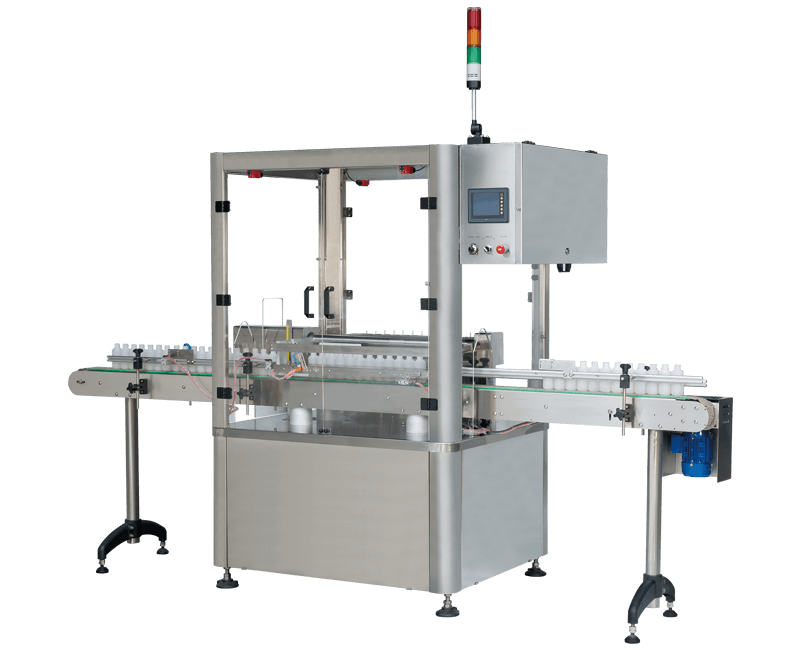 Features
Japan PLC Industrial Control System
servo motor invert structure
Stainless steel 304 material
Air filtration system
Mechanical description
Use round plastic bottles with a diameter of up to 100mm and a maximum of 180mm.
Effective bottle length ÷ bottle diameter × 6.5 = one minute of processing capacity.
Additional purchase options: electrostatic treatment device, air outlet DOP99.99% filter combination, air wash replacement module.
The air-washing nozzle of the air-washing replacement module meets the GMP "Good Manufacturing Practices" standard.
Model
Power
Mechanical Dimensions
Standard conveyor belt (adjustable)
Effective bottle
L-600
(Ø50×12T)
220V single phase 50/60HZ
1225mm × 995mm × 1900mm
3230 height 915mm
600mm
L-960
(Ø60×16T)
220V single phase 50/60HZ
1495mm × 995mm ×1900mm
3230 height 915mm
960mm