Capsule polish and exclude defective machine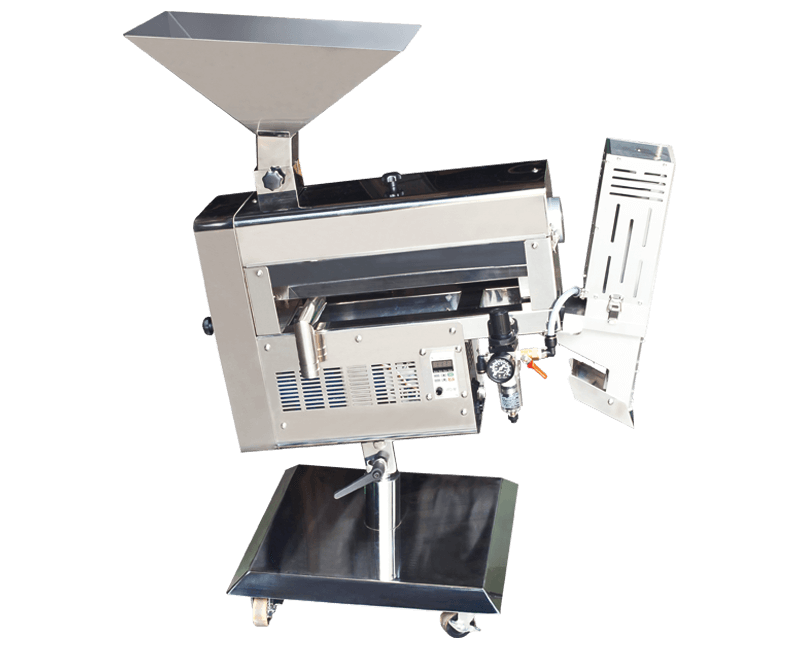 Mechanical description
The body of this machine is made of stainless steel. The parts that come into contact with the capsules are non-toxic, corrosion-resistant material that can withstand acid and alkali.
At the hopper side, the machine height and tilt is adjustable, convenient for machine installation and configuration, and works easily with the capsule filling machine.
The machine does not require any tools and can quickly and easily be disassembled for cleaning. The stainless steel bearing axis can also be disassembled for cleaning. Cleaning can prevent the bristles from shedding. This stainless steel material is also GMP authenticated.
It can set not passing capsule's weight by siphon change. The machine is able to control the quality of capsules, vacuuming out capsules of uneven weight, and defective capsules. Empty capsules and capsules that do not meet the specified weight will automatically be removed.
The bristles do not scratch the capsules, they make the surface of the capsules cleaner and shinier.
Use the inverter with various speed to suit your preferred capsule polishing rate.
The polishing process are seal destruction to prevent dust from affecting the quality of the capsules.
| | | |
| --- | --- | --- |
| Model | Voltage | Machine dimensions |
| FU-122 | 220V single phase 50/60HZ | 870mm × 430mm × 920mm |