FD-SSA Semi-automatic capping machine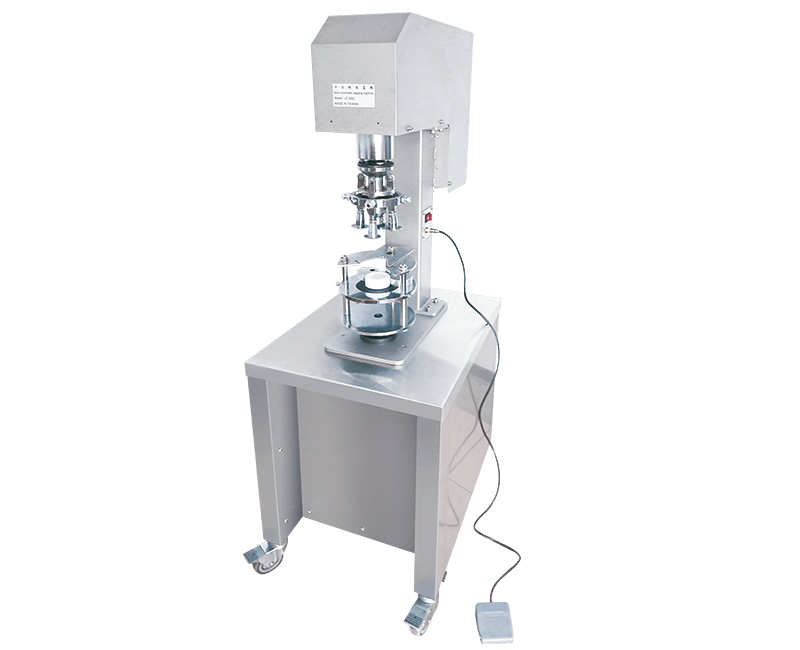 Mechanical description
This machine is a semi-automatic capping machine. It is especially suitable for metal anti-theft caps, easy-open caps, aluminum caps and nozzle cap sealing and threading of various glass, plastic and polyester bottle mouths.
It is suitable for one of the necessary production equipments for various production and packaging production plants such as beverages, chemicals, drinks, medicines, and cosmetics.
The machine has the advantages of simple structure, stable lock quality, high production efficiency, convenient adjustment and simple maintenance.
This semi-automatic capping machine can be mainly used in the work of metal, plastic anti-theft cap, screw cap, aluminum easy-pull cap thread, cap and cap.
| | | | | | |
| --- | --- | --- | --- | --- | --- |
| Model | Power | Working mode | Lifting mode | Machine type | Workbench (bottom case) Material |
| FD-SSA | AC220V 5A 50/60HZ | Hand-held mode of electric lock (sealing) cover object. | The average speed is continuously raised and lowered. | Falling ground. | stainless steel 304# material. |
| | | | | |
| --- | --- | --- | --- | --- |
| Lock (spin) cover diameter (mm) | Applicable bottle height (mm) | Machine size (mm) | Machine net weight (kg) | Production capacity (pc/min) |
| approx Ø30mm. | according to the sample. | 455mm × 680mm × 1560mm. | about 111 kg. | Depending on the worker's labor speed. |